All the latest news and views from Bild.
15 May 2020

The UK PBS Alliance are producing a series of 8 recorded webinars that will help to support enabling environments for people with learning disabilities and autistic people despite lockdown and other restrictions.
Dr Edwin Jones wrote, "In these difficult times when we are all having to refocus and prioritise critical and essential care for the people we support, let's think about what essential means. The main goal of PBS is to improve quality of life for vulnerable people and to implement primary prevention strategies so that people do not need to use behaviours that challenge to get their needs met."
He added, "Maintaining and developing capable environments has never been more important engaging in activities at home learning new skills should be a priority when it's difficult for people to go out. Supporting people to maintain their preferred routines is critical because it can calm and reduce anxiety. Social inclusion and participation at home remain essential and staff can play a crucial role by carrying on with Active Support, focusing on positive social interactions, getting to know people really well and having fun to help people stay mentally and physically fit."
These 8 webinars will help carers think about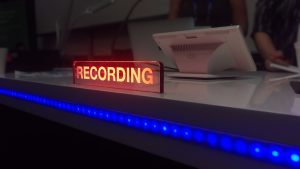 maintaining and developing capable environments where people can thrive. It includes topics such as communication , rapport, skills teaching and much more. The full list of webinars can be found below, and the webinar recordings will be added to this page as they become available.
The original paper on capable environments (McGill et al) is here for you to download>
What is PBS and how do we do it? (Dr Anne MacDonald)
Active Support and Covid-19 (Dr Edwin Jones)
Building Rapport and promoting positive social interactions (Maria Hurman)
Skill teaching – teaching people how to do new fun things when in lockdown (Professor Kathy Lowe)
A person-centred approach to developing innovative ordinary housing solutions for people with complex needs & behaviours that challenge (Dr Edwin Jones, Adrian Burke, Richard Lloyd and Steve Garland)
Avoiding social distance in a time of physical distancing (Prof Keith McVilly)