All the latest news and views from Bild.
27 March 2020
Dr Edwin Jones, Bild PBS Adviser, speaks about PBS during the COVID-19 emergency: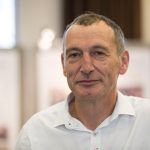 "In these difficult times when we are all having to refocus and prioritise critical and essential care for the people we support, let's think about what essential means.
"The main goal of PBS is to improve quality of life for vulnerable people and to implement primary prevention strategies so that people do not need to use behaviours that challenge to get their needs met. This means treating people with kindness and compassion and not forgetting how important the little things we do are to maintain people's well-being.
"There is a danger that we are pressurised to revert to outdated institutional ways of working in our attempts to slow the spread of the Covid 19. Whilst we must protect each other, a person-centred approach is always still the best. Maintaining capable environments by using Active Support, so that people get the right level of help to do things that are important to them is more important now that ever. Helping people to participate in ordinary every day activities at home should be a priority when it's difficult for people to go out. Supporting people to maintain their preferred routines is critical because it can calm and reduce anxiety.
"Social inclusion and participation at home remain essential and staff can play a crucial role by carrying on with Active Support to help people stay mentally and physically fit."
Dr Edwin Jones, Swansea Bay Health Board, 27/03/20
Bild's PBS Development Lead, Tom Evans, has added the attached with links to useful resources: Download this practical resource here>