All the latest news and views from Bild.
3 June 2019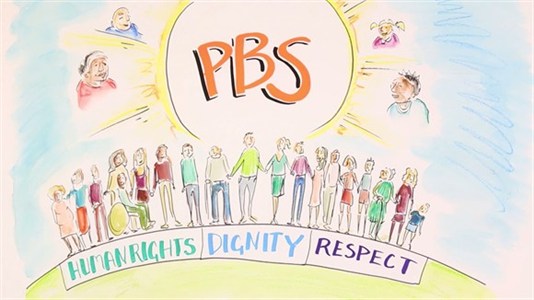 Today BILD is delivering its 200th Positive Behaviour Support Coaches programme in Greater Manchester. BILD began delivering the programme in 2014, and went on to celebrate its 100th programme in December 2017. Since then, another 100 programmes have been delivered across the UK, Ireland, Australia and New Zealand. It has now developed into its third edition.
People completing the facilitated programme plan how to implement Positive Behaviour Support in their service or organisation with the aim of improving quality of life for adults and children with learning disabilities, mental health conditions, acquired brain injury and people with autism. Our aim is to improve quality of life for those who are being supported, and those who support them.
Over the last year, we have seen successful pilots in schools, forensic services and an adapted programme in services for people living with dementia. The programme takes place over 6 months with a workplace assignment and action plan being undertaken and assessed by two facilitators.
Once Coaches have successfully completed the programme, they are able to join a national community of practice, which includes free online and face-to-face events, including access to resources and CPD. The Coaches Network facilitates practice sharing and development.
The programme has an in-built evaluation system. Based on the Kirkpatrick model it collects data on four areas:
Delegate reaction to the programme
The learning that took place on the programme
Changes in the behaviour/ practice of delegates in the workplace as a result of the programme
Impact of completing the programme on organisational goals
The evaluation data contributes to a shared database, which will be managed by the University of Melbourne, demonstrating the impact of the programme internationally.
Furthermore, the programme is the subject of an independent evaluation being carried out by the Tizard Centre which seeks to understand the organisational conditions in which it is most likely to be effective.
Until sufficient impact data has been collected and is published, it is worth noting that the coaches programme scored very highly in a recent study of PBS training programmes in the UK (Carson and Baker, 2019).
It's been great to see what our Coaches have achieved so far in their specific contexts and are encouraged by their impact on the quality of life of both service users and support staff. Here's to the next 100 programmes and many more changed lives!
References
Carson and Baker, 2019, What is being taught on Positive Behavioural Support Training:  An audit of training provided in the UK, BILD, International Journal of Positive Behavioural Support, Vol8(1), P.22–28
Tom Evans and Sarah Leitch, BILD CAPBS Development Managers