All the latest news and views from Bild.
26 May 2021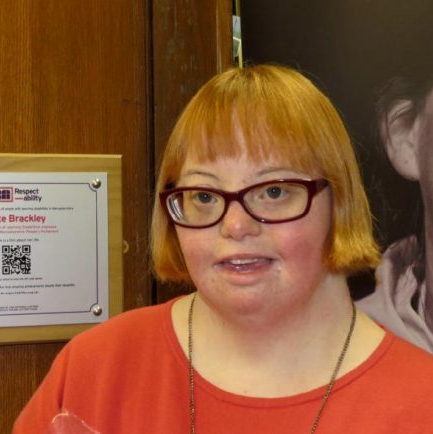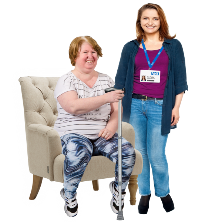 Kate Brackley works at Bild and is writing a series of blog posts. For this blog she talks about dementia and interviews Julian Hallett, the Services Development Manager of the Down's Syndrome Association, to learn more about living well with dementia.
Kate's own experiences
There have been a few people that I have known to have dementia and Alzheimer's disease. This was very distressing for their families.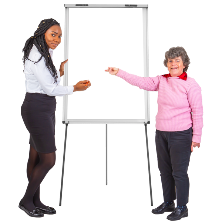 Thinking about my personal experience, I believe there should be more awareness around dementia. In my opinion, more training in this area is essential.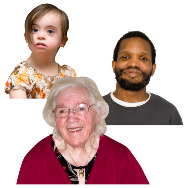 What do we know about Dementia?
Dementia is common in older life, but there are proven links showing that people with Down's Syndrome can develop dementia more often, and earlier in their lives.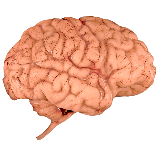 Dementia forms in the brain, and is difficult to detect or diagnose. In order to diagnose dementia, or types of dementia, like Alzheimer's disease, the doctor needs to conduct a full examination, including blood tests and an assessment of psychological conditions. This will help them find reasons for the signs and symptoms being experienced.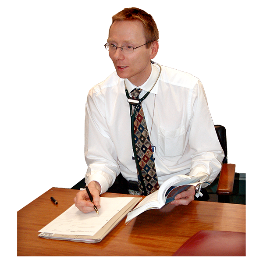 The doctor may have to refer that person for a brain scan to check for evidence of other possible problems that might explain their symptoms, like a stroke or a brain tumour.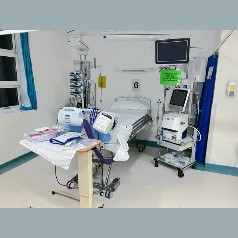 There may be also cases where people need to go to a memory clinic to test their memory and make sure the diagnosis is dementia. If it is dementia, clinics can assess what kind of dementia it is – such as, Alzheimer's disease, which is the most common type of dementia.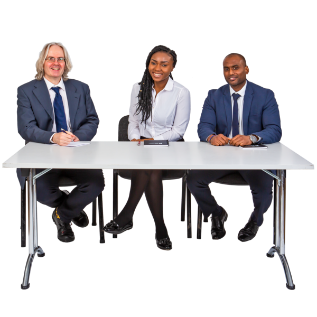 I decided to interview Julian Hallett from the Down's Syndrome Association, to talk about dementia. The Down's Syndrome Association represents everyone that has Down's Syndrome, and champions rights for those people and their families.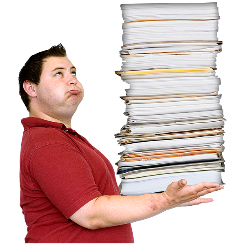 The association has done lots of work on this subject and it was really helpful to hear what Julian had to say. This is our conversation.
Learning about dementia for people with Down's Syndrome, with Julian Hallett
Kate: It is a known fact that people with Down's Syndrome are more likely to get dementia than people who don't have Down's Syndrome. How do you approach this subject in a way that is comfortable for people with Down's Syndrome, so that they can understand dementia better?
Julian: That's a good question. Talking about getting older is quite difficult for everybody. There is a possibility that people with Down's Syndrome will get dementia, but it isn't definite that everyone will develop it.
We need to give people good information, but not so much that they feel worried. My feeling is that talking about dementia and getting older is a difficult topic, with tricky words to understand.
The Down's Syndrome Association's role is to make information accessible – like making Easy Read documents. That's why being part of the GOLD group (the Growing Older with Learning Disabilities group, which is facilitated by Bild) is really good. The group means lots of organisations can work together to share helpful information that is easy to understand.
Kate: People these days do watch the news and read about dementia on things like social media. Sometimes they get scared of what dementia is all about. How can you help people with Down's Syndrome be more comfortable around it?
Julian: Talking is good. Sometimes people get upset but that doesn't mean we shouldn't talk about it. Dementia is probably the most difficult thing that we talk about at the Down's Syndrome Association but it is still really important.
Not talking about something can make that thing even more scary. Giving people the information they need, in a format they can understand, is reassuring for people. This might be a film clip, or a personal story about someone's own experiences. I'd recommend that someone with Down's Syndrome thinks 'Who is the best person to talk to about this?' It might be friends, family members, a supporter, or the Down's Syndrome Association. It is a good idea to have Easy Read resources so people can go back to them if needed.
Kate: How can you tell somebody who has Down's Syndrome about dementia and what signs should people be looking out for?
Julian: Having worked with lots of people who have a learning disability and who might be developing dementia, I have learned that the approach needs to be very individual. We are all unique people with different things that we are good at.
If you know someone with Down's Syndrome, it's important to know that person really well and look for a change, so you can see if something is new or different. This might suggest that they have early dementia. Then, it's important to find the best person to help.
Something like an annual health check is really important. The doctor should be asking lots of questions, and, if there is something that might show a change, they can then refer that person for tests.
For example, someone might seem to be getting 'forgetful' but they actually have a hearing problem, not dementia.
Kate: When someone develops dementia, what information would you give them in order to stay healthy and look after themselves?
Julian: It is important to remember that a diagnosis is just the beginning of the journey. People might find the future a bit scary, but it is good to focus on 'living well'.
Things like making sure you get your eyesight tested, have your hearing checked, and book regular blood tests, so that you can stay well while living with dementia. In terms of mental wellbeing, it is really important to keep doing all the activities you like doing for as long as possible.
As long as you are happy doing those things, you should be able to continue with them. Sometimes people with dementia no longer enjoy the things that they used to, so they then need to find new things to do.
Kate: What are the most important things to tell somebody about planning for the future, and how would you explain to families – and the people that someone with dementia is close to – what the best advice is when planning for end-of-life care?
Julian: It is a difficult thing to talk about, but I would say that talking about something doesn't make it happen! Sometimes we all find it hard to talk about death as we are a bit squeamish, but it is a good and healthy conversation to have.
It is easier to talk about the end of life when it is a long way off and the person is happy and relaxed. Then they are more comfortable. I've talked to my partner about end-of-life plans, and now my loved ones know what my wishes are.
In every area there are palliative (pain-relief) care teams with lots of experience, but sometimes people with a learning disability don't know that they can use these services. Families should know that they can go to palliative care services and get some extra support. They don't have to cope with end-of-life care on their own.
Kate: How would you get people to be more aware of dementia, and what can you do to make people sit up and take on board how important dementia is?
Julian: General awareness has improved. The Alzheimer's Society has developed some information sessions called "Dementia Friends" and I have trained a dementia champion, so they can deliver these sessions. These sessions are aimed at everybody….: taxi drivers, supermarket workers, anyone! Most of us now have some personal experience of knowing someone who has dementia, which means people know and understand the disease better than they did years ago.
I think a few people are going to be talking about this at the Bild Dementia Conference, which will be really interesting.
There is also better awareness that people with Down's Syndrome are more likely to develop dementia, but sometimes it is assumed they have dementia when they don't. It is really important that people go for their annual health checks, and get proper tests before jumping to conclusions. And no matter who you are, don't feel that you are on your own.
Kate: What information would you give to anyone who is facing the death of somebody they know who has long-term dementia?
Julian: That the Down's Syndrome Association is here for you. The people on our helpline are keen to talk. We remain in contact with bereaved families, and our support doesn't have to end when the person dies.
We have resources about bereavement to share, including in Easy Read formats, because it's important that people with a learning disability get information and support too. I would urge people to get in touch with us if they need advice or help.
Kate: What other things can the Downs Syndrome Association help with if someone is diagnosed with dementia?
Julian: The Down's Syndrome Association is here for everybody: we are here for the person, for their families and for providers.
I've been at the Down's Syndrome Association for a long time – 25 years this year! Over that time I've got to know lots of people and we've all aged together.
In the time I've been working, dementia has become more important to the Down's Syndrome Association. We now have lots of ways we can support families experiencing dementia, including a telephone helpline for people with Down's Syndrome and their families, an online forum where people can connect with each other, and a Facebook group.
Providers can come to us for training. We have resources that people can ask for, including Easy Read resources. We have a Specialist Advisor who can provide information on benefits for those that need it too. We work with researchers and want to share that information. We also link with other organisations like the GOLD (Growing Older with Learning Disabilities) group, so we can share our expertise and pass it on.
Kate: Thank you, Julian, for speaking to me about this. All of the information that you have given to me has been very useful indeed.
Why not come and join the Bild Ageing Well with Dementia and Learning Disabilities conference from 22-24 July to find out more about this important topic? Find out more here.