All the latest news and views from Bild.
19 March 2021
A new report, Protect, respect, connect – decisions about living and dying well during COVID-19, from the Care Quality Commission (CQC) has found worrying variation in people's experiences of do not attempt cardiopulmonary resuscitation (DNACPR) decisions during the pandemic, including proposals of 'blanket' decisions at local levels.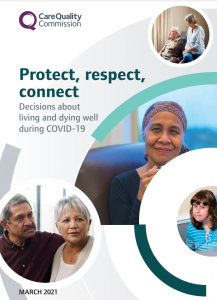 ---
What is a do not attempt cardiopulmonary resuscitation (DNACPR) decision? Read Learning Disability England's Easy Read guide here>
---
The report says "It is concerning that some people across a range of equality groups, including older people, people with dementia and people with a learning disability, told us that they were not supported to the extent they needed to be in advance care planning conversations, or given the information they needed in an accessible way." (CQC)
Everyone in society should be able to enjoy the same rights and opportunities, regardless of their disability or age, and correct measures must be taken to ensure reasonable adjustments are made so people are meaningfully involved in such important decisions about their care.
Lindsey Allen, Learning Disability and Autism manager at Bild has said. "We are pleased to see that CQC has published this important report. Research has shown for some time that good practice is not always followed in relation to 'do not resuscitate' decision making for people with a learning disability and autistic people with a learning disability.
"The report highlights the need to involve people in the decision making process and this is vitally important. Healthcare professionals must make the reasonable adjustments required by law to ensure people with a learning disability and autistic people with a learning disability are able to participate fully in the decision making process, in order to ensure that they are no longer subject to inappropriate 'do not resuscitate' orders."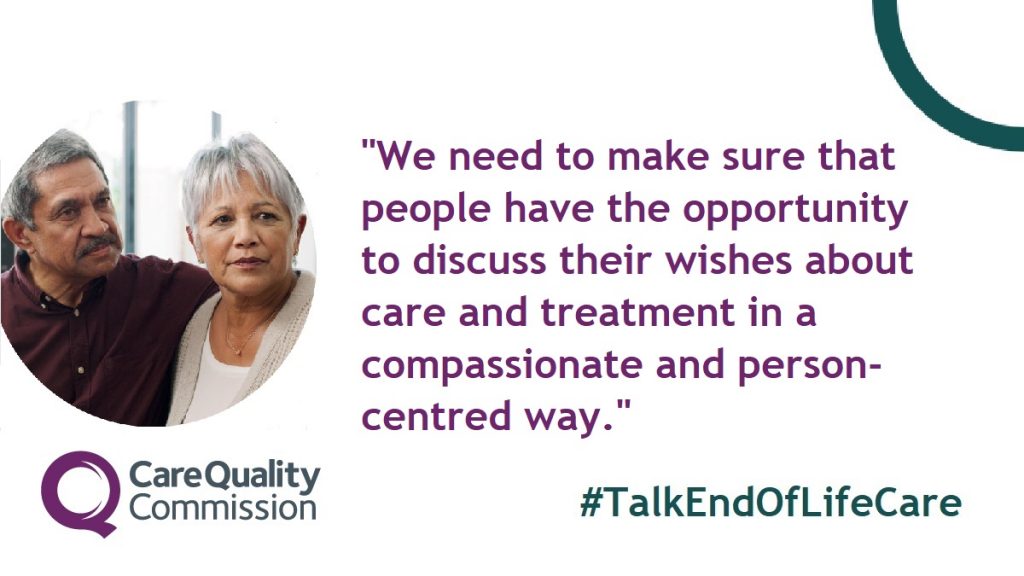 Read more about this report on the CQC website>
Access the easy read version of the report>
---
Professor Irene Tuffrey-Wijne joined us for two webinars last year to discuss what good end of life care planning looks like, and ensuring people are included in important end of life decisions. Access the webinars here> and here>