All the latest news and views from Bild.
22 October 2020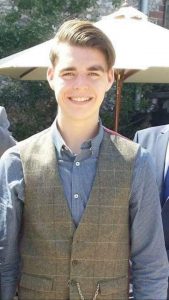 An independent Learning Disability Mortality Review (LeDeR) has found the death of autistic teenager Oliver McGowan at a Bristol hospital was 'potentially avoidable'.
Oliver had mild autism, epilepsy and learning difficulties, and was admitted to Southmead Hospital in November 2016 after having partial seizures. His parents Paula and Tom McGowan said they repeatedly told doctors not to prescribe an anti-psychotic drug because Oliver had a sensitivity to them.
Despite this, the drug olanzipine was prescribed and Oliver died in intensive care after a rare side effect caused his brain to swell.
A police investigation into Oliver's death continues.
The review made a number of recommendations and they are available in Easy Read format here.
Oliver's parents have been campaigning for training for health and social care staff to help them support patients with learning disabilites and autistic people. Health Education England has funded The Oliver McGowan Mandatory Learning Disability and Autism Training trial.
Bild is leading a group of organisations to co-design and co-deliver the trial.