All the latest news and views from Bild.
16 July 2020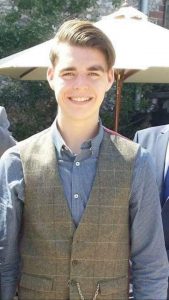 Bild has been chosen by Health Education England as one of the partners to deliver the Oliver McGowan Mandatory Learning Disability and Autism Training trial.
Bild will be leading a coalition of organisations to co-design and co-deliver training for the 12-month trial, which is aimed at health and social care staff who support people with learning disabilities and autistic people.
The training is named after Oliver McGowan, a young autistic man who died after being given anti-psychotic medication in hospital. His death highlighted the need for health and social care staff to have better access to training that offers greater understanding of these conditions. His mother Paula McGowan led a campaign for more training.
Bild will lead a coalition of 15 organisations, which includes social care providers, public authorities, experts by experience, academics and regulators.
The full list is: Future Directions; Choice Support; MacIntyre; Ambient Support; Greater Manchester Combined Authority; Coventry and Warwickshire NHS Trust; Open Storytellers; Pathways Associates; Building Bridges; National Network Parent Carer Forum; Contact; Edge Hill University; Tizard Centre; Respond; City and Guilds; Care Quality Commission; and Open Future Learning.
Lindsey Allen, Learning Disability Lead for Bild, will be project managing the coalition. She said: "We are really delighted that we have been chosen to take on this trial and we will be developing the training in partnership with people with learning disabilities and autistic people."
Kate Brackley, Learning Disability Advisor and Educator for Bild, said: "Mandatory training is so important as it covers learning disabilities and also autism, and we have to use the core capabilities framework to implement this in all aspects of the training. I believe this is the way forward in all aspects of Bild's training, working co-productively and really focusing on what the materials should look like going forward to deliver the right and effective training."