All the latest news and views from Bild.
9 August 2021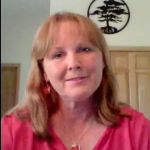 All of us at Bild and the UK PBS Alliance are very sad to hear that Dr Meme Heineman of the Home and Community Positive Behaviour Support Network (HCPBS) in the USA passed away on Thursday 5 August after a prolonged illness.
Meme was a wonderful colleague and mentor to us at Bild, a significant force for good and a champion for better support for children and families.
Her influence on the development of PBS and those she worked alongside cannot be underestimated.
Read more about her amazing achievements in the Home and Community Positive Behaviour Support Facebook post below:
We were very lucky to have recorded two webinars and one IPBS conference presentation with Meme and colleagues in the last year, which we have made publicly available in memory of Meme. You can view these below:
Avoiding Polarising Perspectives in Positive Behaviour Support
Deconstructing the expert model in Positive Behaviour Support
Improving Family Engagement in PBS: A Review of Recent Studies
We'd like to take this opportunity to express our sincere condolences to all her family and friends.