Scaling up Positive Behaviour Support: Considerations for building capacity in home and community settings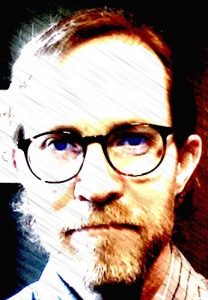 As a group of PBS practitioners we represent many different points along the journey in our chosen field cutting across a wide variety of roles, including direct support professionals, facilitators, trainers, supervisors, teachers, researchers, and administrators.
This presentation and facilitated discussion with Dr Tim Moore will serve as an invitation to conversation about scaling up PBS from the perspective of building capacity among natural communities of implementers, and our varied roles in that process.
Participants will learn key considerations for nurturing implementers, weigh the merits of free choice to implement PBS against regulatory guidelines or mandates, and draw from the experiences of an interagency PBS Network that promotes implementation science as a framework for the application of PBS.
Objectives
The presentation and following discussion will seek to:
Describe considerations for building capacity and nurturing adherence among natural communities of implementers;
Identify benefits and drawbacks of regulatory mandates to beginning the PBS journey;
Describe the features of the Minnesota PBS Network – an example of an interagency group with a lifespan perspective;
Identify features of implementation science important to the application of PBS.
We think this will be a great opportunity to focus on similarities and differences in PBS implementation and scaling up across cultures, countries and populations and will provide learning opportunities for everyone. The session will conclude with a summary of recent developments and news from the field.
How to register
This event is free for Bild Members. More information about Bild Membership can be found here.
If you are already a member, you can register for this event for free in the Bild Members' area.
The cost for non-members to access the live event is £10. Please register using this form.
The recording of the event will be available to members only and will be added to the members' area within 1 week of the event.
---
Speaker information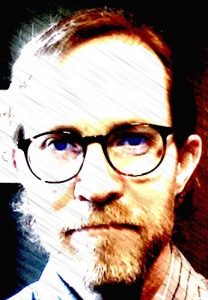 Dr. Moore is a Researcher at the University of Minnesota's Institute on Community
Integration. He has been in the field of Positive Behaviour Support and Applied Behaviour Analysis for 25 years in direct service, staff development, and capacity building roles in a variety of settings (home, community, vocational, residential, academic), and has worked on systems change and policy initiatives in pursuit of better lives for people with disabilities.
His volunteer service has recently included a term on the Board of Directors for the Association for Positive Behaviour Support, the leadership team of the Home and community PBS Network, and the Board of Directors of the Minnesota Northland association for Behavior Analysis. He continues his service on the leadership team of the Minnesota PBS Network.
Dr. Moore's research interests include treatment adherence and the assessment and treatment of behaviour that limits quality of life. His January 2021 paper on a conceptual model of treatment adherence in a behaviour analytic framework is published in Education and Treatment of Children.