All the latest news and views from Bild.
6 October 2020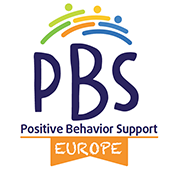 The 1st virtual PBS-Europe conference will take place from November 9-13th, 2020, and will include various activities including a virtual school visit, masterclasses and a research symposium.
"The theme of the 2020 PBS-Europe conference is captured in the statement: 'Implementing PBIS in our culturally and linguistically diverse schools'. This theme reflects how the European PBIS educators and researchers approach activities enacted within the framework of PBIS: culturally relevant, equitable, and rooted within an ecological diverse context. The PBS-Europe Network are dedicated to following the science and principles of Positive Behavior Support (PBS) as well as utilizing its applications in a culturally responsive manner to produce meaningful social and socio-emotional changes in the lives of children, teachers and parents across school and community settings in Europe. The goal is to craft a culturally responsive and equitable model of PBIS in Europe and validate the model to local school sites and venues throughout Europe."
The event is co-facilitated by our PBS-Europe Network colleagues and the UK PBS Alliance Network (hosted by Bild), who are both accredited networks under the Association of Positive Behavior Support, with European education institution partners.
The UK PBS Alliance are facilitating a stream that represents PBS in practice in health and social care, with members Dr Anne MacDonald, Professor Edwin Jones and Sarah Leitch hosting 3 workshops.
Find out more about the programme and how to register for the conference here>